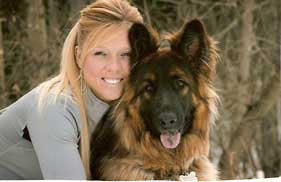 We have devoted most of our lives to this wonderful breed with over 40 years' experience in raising, training and showing.
We strive to establish a German Shepherd with good Temperament and correct social skills, Intelligent and breathtaking in movement.
All our Dogs live in our home and are clean, house trained and appreciated by all who meet them.
Our Home is located Near Tofield - Just East of Edmonton, Alberta, Canada.
We are a small kennel raising Limited litters per year..
Each and every Puppy is important to us and therefore every one receives very close individual attention.
They are all raised in our home - not outdoors or in a kennel.
We take great pride in the accomplishments of our dogs, with limited breeding we successfully compete across North America.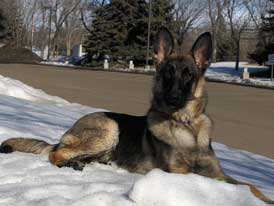 All content of this listing belongs to the Owner in this Listing! Copyright © All Rights Reserved.