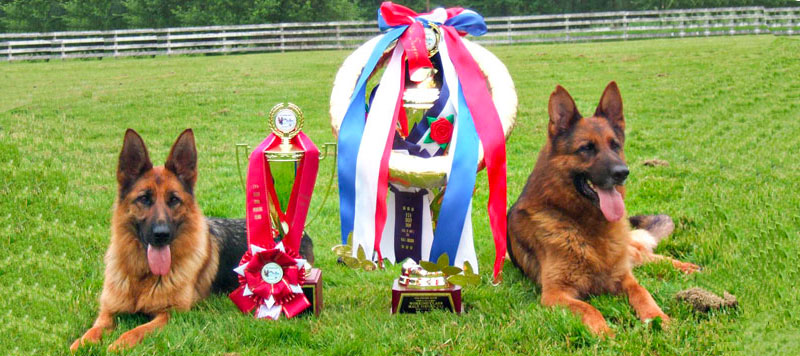 I have been breeding now for over 25 yrs and am confident that I can provide a healthy, stable puppy for the right situation whether it be for show/breeding/working or otherwise. I take great pride in placement and have a reputation for doing so. With generations now of my own bloodlines bred to the highest standard in the World. I am hands on with all my litters and take great pride in making sure puppies are placed appropriately, I would rather return a deposit than have someone take the wrong puppy. Ultimately as Breeder's we are producing pets, rarely do dogs actually go to other show/breeding/working homes. Longevity is an important factor in my program.

Each litter is evaluated by myself, they are born in my house, watched on video cameras and assessed each day until they are ready to be placed in their homes, my set up allows me to maximize socialization. If I see a bloodline that is bringing potential health issues, the breeding dog is taken from my program and placed as a spayed or neutered pet.
All content of this listing belongs to the Owner in this Listing! Copyright © All Rights Reserved.